Been thinking about buying Amy Butler's newest line, Lark?
Quilt Taffy
is having a 40% off sale, including her fat quarter bundles of
Lark
. That means it comes out to just $1.92 at fat quarter! ($2.10 if you count shipping just the one item in the US.)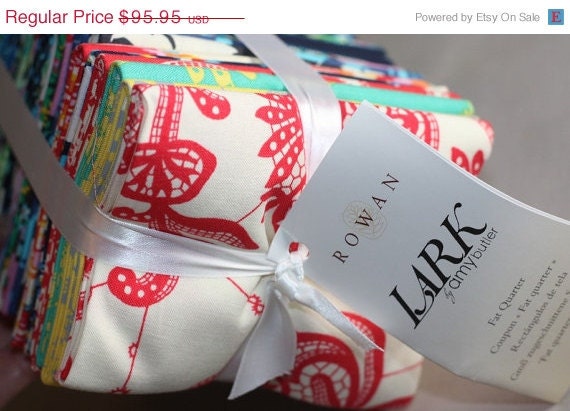 Sale price is $57.57
There are tons of other great goodies 40% off over there too, like FFA3 guitars, Echino, Secret Garden by Sandi Henderson, etc.
Just wanted to pass the info along in case some of you were considering buying. :)
<3 Kelsey